MISAGH NOROUZI KICKS OFF BOXING JOURNEY WITH BOBBY MAYNE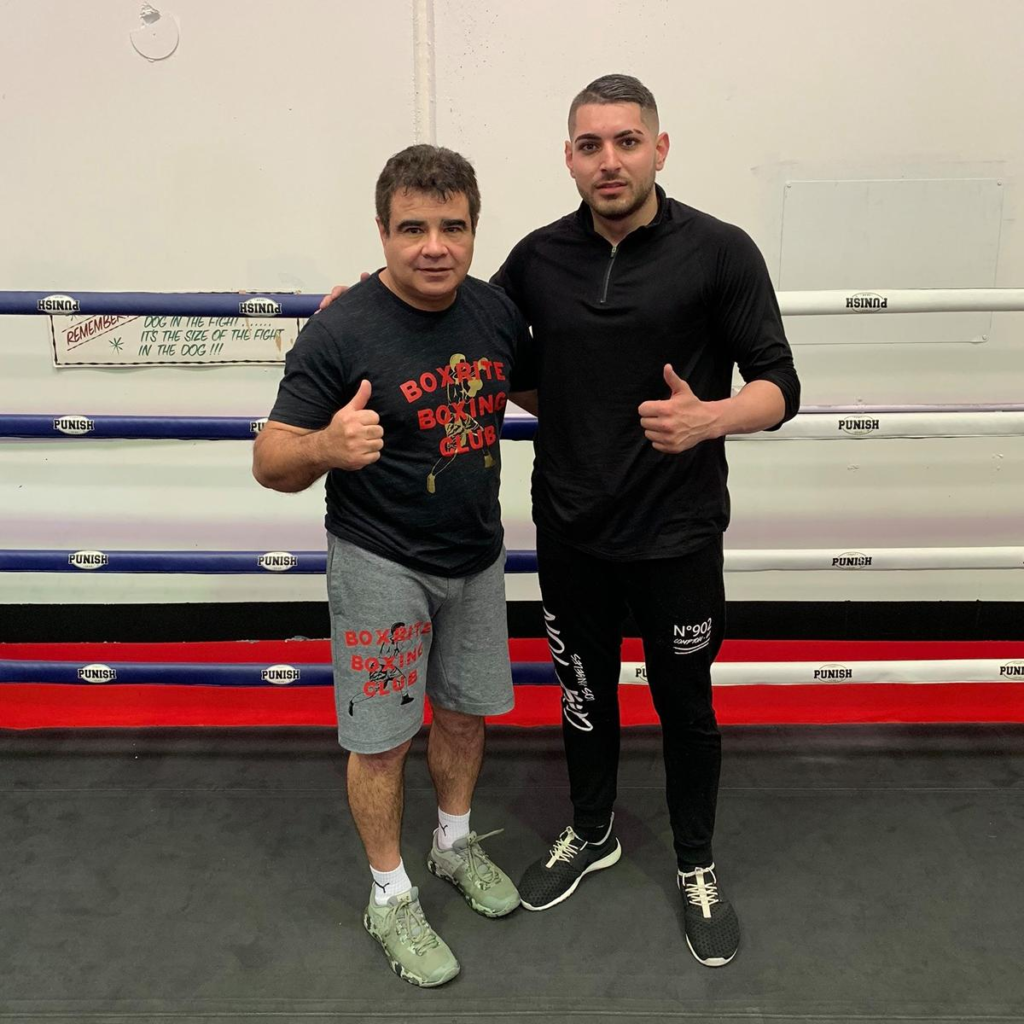 Misagh Norouzi from The Art of Eight Limbs to The Sweet Science
Misagh Norouzi is the Australian competitor born in Tehran, Iran. The Perth-based athlete started training in Muay Thai at the age of 18, and already in three months debuted in the square circle.
Within the first year of training Norouzi competed five times, as well as once appeared inside the ring in March 2016. In August the same year he was expected to switch to boxing, but the circumstances forced the plan change.
After two years of layoff Norouzi returned to action in 2018 and fought twice in Muay Thai. To date he has recorded the 6-2 record, winning six recent outings.
Mid this year 22-year-old Norouzi started training with Bobby Mayne. The latter is a prominent boxing trainer, who over the years has coached, built and helped prepare champions in Australia and abroad.
Read More Here: Misagh_Norouzi_kicks_off_boxing_journey_with_Bobby_Mayne_-_FIGHTMAG
BOBBY MAYNE TEACHES THE ART OF BOXING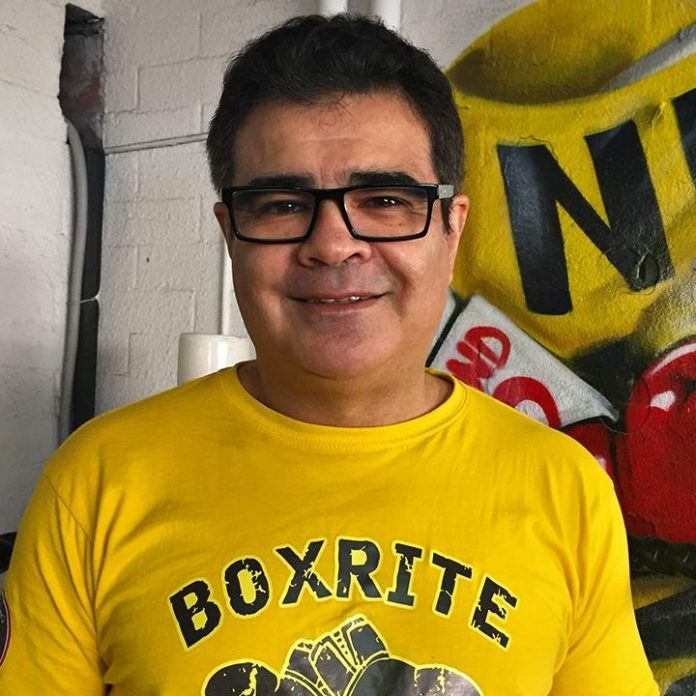 Bobby Mayne is a boxing trainer, official and author out of Perth, Western Australia. He started training in 1981 at the age of 14. A year later he earned a silver medal at the State Novice competition. In 1983 he won the Junior Golden Gloves championship.
During the years in Australian army Mayne represented his unit wining numerous titles. In 1987 he was honorably discharged. He then spent several years training and competing in the UK, where he had an opportunity to spar a former WBC world featherweight champion Paul 'Hoko' Hodkinson. In addition Mayne has also trained at Gleason's Gym in New York.
Bobby Mayne returned to Australia in 1990. Ever since he has always been on demand as a trainer with his "Boxrite" system of teaching. He has coached and assisted numerous world class fighters in Boxing, MMA and Muay Thai including Daniel "The Rock" Dawson and Vitaly Gurkov.
Topping up the bill, in May 2009 Mayne has released the 250-page book "The Art of Boxing: Your Guide to the Sweet Science". He has recently posted several hand-written drafts on his Instagram profile. He also shares multiple educational blocks out of the book itself on his Facebook page.
Lastly Bobby Mayne informed that he is now also available to conduct seminars. He aspires to deliver his 40-year knowledge to the current generation of boxing.
Read More Here: Bobby_Mayne_Teaches_the_Art_of_Boxing_-_FIGHTMAG
Download PDF: flightmag_boxrite_article.pdf
[INTERVIEW] FV360 SITS DOWN WITH EX-FIGHTER, TRAINER AND AUTHOR FROM BOXRITE GYM BOBBY MAYNE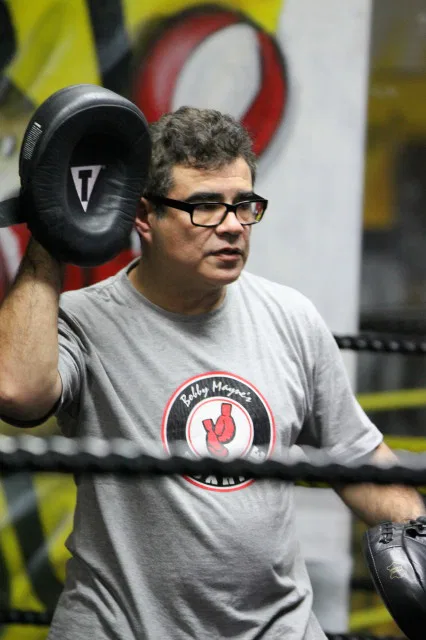 Fight View 360 was invited to sit down with the ex-Fighter turned trainer, and Author Bobby Mayne to speak about his life and his book called the Art of Boxing. Bobby works out of Australia utilizing the "Boxrite" system of teaching to train fighters in Boxing, MMA and Muay Thai.
I would like to start the interview by finding out some of your back story, where did you grow up and how did you get into Boxing?
My Father was stationed in Singapore with the Royal Marines during the Confrontation between Malaysia and Indonesia and this is where he met my Malaysian mother. I was born in Singapore in 1966 and I spent my early childhood there until 1971 as this is when the British pulled out of the country, my family which now included two younger brothers returned to the UK.
My childhood during the 70's was not the best, my family relocated every two years so I never really settled or made close friends at school and because I was always the new kid at school and did not have many friends, I was a shy and insecure child that struggled academically and not very sporty as I was small in stature.
Life for my mother was also difficult as my father was always away with his work NATO exercises or his stint in Northern Ireland, she had to bring up three young lads playing the roles of father and mother and working shift work either at ASDA Supermarket or factory work to supplement the family income.
Read more here:[INTERVIEW]_FV360_SITS_DOWN_WITH_EX-FIGHTER,_TRAINER_AND_AUTHOR_FROM_BOXRITE_GYM_BOBBY_MAYNE___FightView360
Download PDF: flight360_boxrite_article.pdf
Murdoch University Alumni EMagazine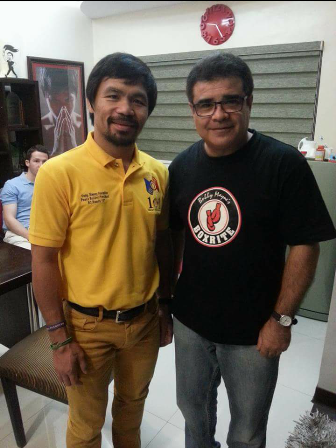 Bobby with Manny Pacquiao
I graduated from Murdoch University in 2002 with a Bachelor of International Business, a well-rounded business program that included political, cultural and language units (Bahasa Indonesia) from the Asian Studies program making it a practical and relevant qualification in today's business climate.
Since 2008, I have been employed by WA State Government Department of Finance in Government Procurement. My previous roles have included assisting the Department of the Attorney General and Department of Corrective Services (now both under Department of Justice) in procurement and contract administration. Currently, my role is a Contract Manager for a number of Common Use Arrangement Contracts for the whole of State Government.
I have also followed my passion and started a boxing and fitness business – 'Boxrite Boxing Club', where I train clients for fitness, as well as preparing amateur and professional boxers of all levels for bouts. I have had success with several amateur boxers winning national titles and representing Australia internationally, along with training professional boxers to win national and world titles (Daniel Dawson WBF World Light Middleweight Title (2013) and Filipino Rey Loreto IBO World Flyweight Title (2015). I regularly volunteer my time and services, going to The Philippines and assisting training under-privileged boxers and organising donations of boxing attire and equipment. I also volunteer in assisting fellow ADF veterans, especially those suffering mental health issues, by using boxing training as part of their therapy.
In 2009, I authored 'The Art of Boxing: Your Guide to the Sweet Science' to pass on my knowledge and experiences to coaches and competitors to improve their own training technique and coaching skills and tactics. I have since authored another four boxing training books.
Bobby (Robert) Mayne
B International Business 2002
http://www.murdoch.edu.au/Alumni/Echoes—Alumni-News/Amazing-Response/